Ship's Log -
News
05/11/2016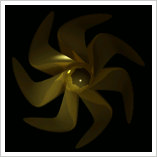 The section named bareHull.3D is a 2D/3D computational geometry and analysis database mainly but not limited to the naval architecture and marine engineering interests. The first version has been released at around 1999. This section was de-activated for a decade due to a couple of reasons.
After a very long delay the bareHull.3D has been completely rebuilt from scratch and launched again at 01 November 2016. This a beta release and there are not much stuff on the model database yet. After some testing on the ocean if everything goes well the updating procedure will begin. Since work in progress there may be significant feature changes.
As 09 November 2016, the site has been updated for some error corrections and new features. There are still some minor bugs waiting for corrections though.